Nick Clegg on the Gurkhas
Mr Clegg said that there was an obligation to allow Gurkhas who have fought for Britain to settle there, and warned that the Prime Minister must find his moral compass soon if he is to avoid defeat in a vote this afternoon on last week's residency ruling.

He said the basic principle is that, "if people are prepared to fight and die for our country, they have the right to settle here".

He added this afternoon's debate and vote "is an opportunity for all MPs…this is a Prime Minister who once said he had a moral compass - he's got to find it quickly".

He went on to say the government is "in truly despicable fashion are trying to scare people" with the use of "totally fictional numbers" regarding the number of former Gurkhas who could settle in Britain under more relaxed rules.

"This ruling would mean Gurkha's who fought in the Falklands war would have no right to settle here".
Gurkhas are fighting for Justice. They want the same terms and conditions as their UK and Commonwealth counterparts.
Britain has had no greater friends than the Gurkhas. They have served all across the world in the defence of our Country for nearly 200 years. Over 45,000 died in the two World Wars as part of the British Army. They are still fighting in the British Army today.
You may have seen in the media that the Gurkhas have been fighting in Parliament and the Courts. Step by step, things are getting better - but there is a long way to go.
The Government decision of 25th April 2009 on Gurkha settlement rights is yet another huge betrayal of the Gurkhas who have served our country.
Only a tiny fraction of the Gurkhas who retired before 1997 will win settlement rights under the new policy. A Gurkha will have to have served 20 years or more or won one of a handful of medals: the big majority of Gurkhas served for 15 years under standard army policy.
You can read the full details of the Government's decision online.
The campaign for full Gurkha Justice will now be taken back into Parliament and the courts. The Government needs to know they will have a huge campaign against them who will commit to righting this wrong.
Please sign up to the campaign below. We will keep in touch with you about how you can help: there is now much that needs to be done.
Join me in the campaign: together, we can finally right this wrong.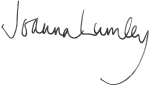 PoliticsHome